Are you looking for a professional magician to perform powerful close up magic at your wedding? An experienced entertainer who will totally amaze your guests? Then Andy Field is your magician!

Andy aims to provide magical performances of consistently high quality for your wedding, party or corporate event with excellent entertainment value as standard. The man himself had studied magic relentlessly for thirty years and he has been a full time working professional for the past twenty years.
Andy is not just a magician who performs marvellous magic for weddings, parties and corporate events – He is first and foremost an entertainer and showman! His focus is to supply and deliver phenomenal close up and walk around magic to dazzle and delight your guests while connecting with them at the same time. To also motivate them and leave them feeling touched, inspired and totally amazed!
Never risqué or vulgar he will engage with your associates effortlessly with his playful humour and professional conduct at all times and in all situations. It also goes without saying that he is of course extremely reliable.
FIVE MILLION YOUTUBE CHANNEL VIEWS
Watch Andy pull a real bunny from an empty baseball cap at a Gloucester shopping mall! Pulse racing impossible magic!
WHAT SLEIGHT OF HAND MAGIC CAN YOU EXPECT TO SEE?

Andy's gift is to take inanimate objects and give them a life of their own. He creates startling impossible magical moments, which in turn creates wonderful and lasting memories!
He specialises in sleight of hand close up magic for weddings. For variety and interest he also uses coins, paper money, rope and borrowed items such as phones or jewellery. He can also supply mind-reading if you want your sixth sense tickled! Maybe you would like him to tell you your birth date or the name of your first love! Personal details are never revealed. His skills are solid and slick.
His persona is friendly, mischievous and playful. All this is interwoven into his magic, which make his performances shine through and his experience stand out.
DURING THE WEDDING PHOTOS

Having Andy entertaining and socialising with your guests during the photo call and canapés is an excellent choice. There is a tendency for the energy level of your day to drop here while your guest mill around waiting for their pictures to be taken. Well, do not let it! This is a superb time for an interlude of magical entertainment. This ensures the atmosphere is kept on a high and avoids any down time.
Your wedding pictures will be moments frozen in time forever. How about reliving those moments in the future and seeing all your family and friends jubilant and happy after engaging in Andy's magic.

Andy can also entertain during the meal or wedding breakfast as it is also know. However, he will only visit each table when people are not eating. For example while guests are waiting to be served or have just finished a course.
PROFESSIONAL MAGICIAN FOR YOUR WEDDING DAY

So, the idea of adding some close up magic to your special day excites you but you have never booked a magician before? So, when exactly can Andy entertain during your wedding day?
The answer is virtually anytime and anywhere! However, here are a few excellent suggested times when Andy can perform his magic during wedding day. This will help to keep the positive energy of the day flowing!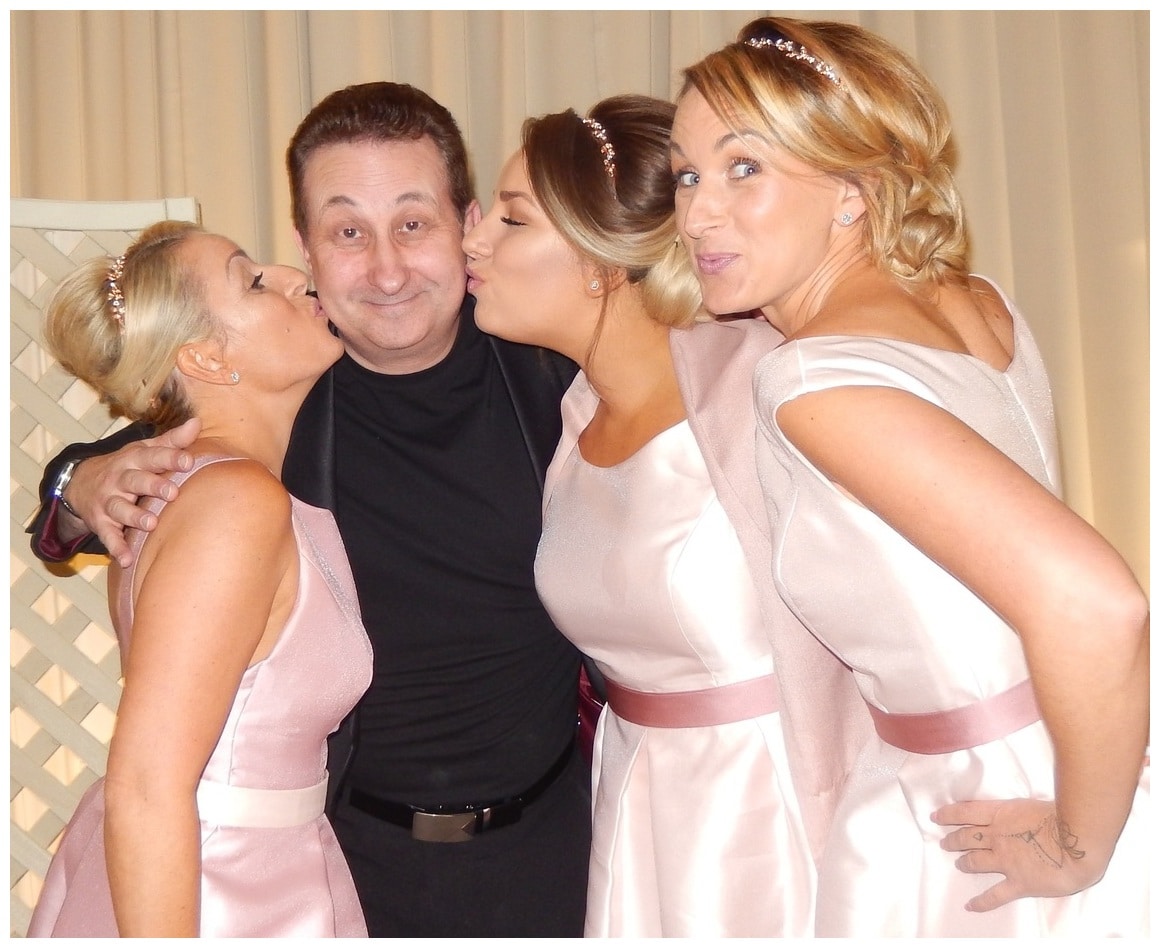 The Wedding Evening Reception

From a coverage point of view this is a superb way to have Andy engage during your wedding because both your day and evening guests get to experience his magic! Andy can split his session. For example, he can perform at the tail end of the Wedding Breakfast and at the start of the evening reception as more guests arrive.
The advantage of performing during the start of the evening reception is that he will act as an ice breaker. It will also give your wedding reception a personal classy touch. The success to a truly great wedding is all about creating a wonderful atmosphere. Having people laughing and keeping them happy is sure fire key to achieving success and amazing memories for your special day.

MAKE A WEDDING MAGICIAN ENQUIRY